In a few short weeks..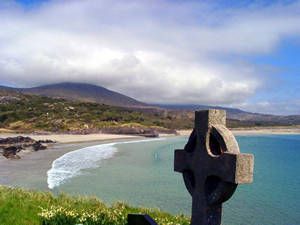 ...this is what I'll be seeing!
I'll be traveling to the town of Tralee, in County Kerry, Ireland for the first half of July to attend my friend Bernard's priesthood ordination - perhaps he will one day be another
St. Brendan
(though hopefully not the Navigator part!).